Simple, fast and secure sharing of personal data
With the trusted intermediary MiTrust, offer the best onboarding experience to your users while optimising your conversion rates and reducing your back-office processing costs.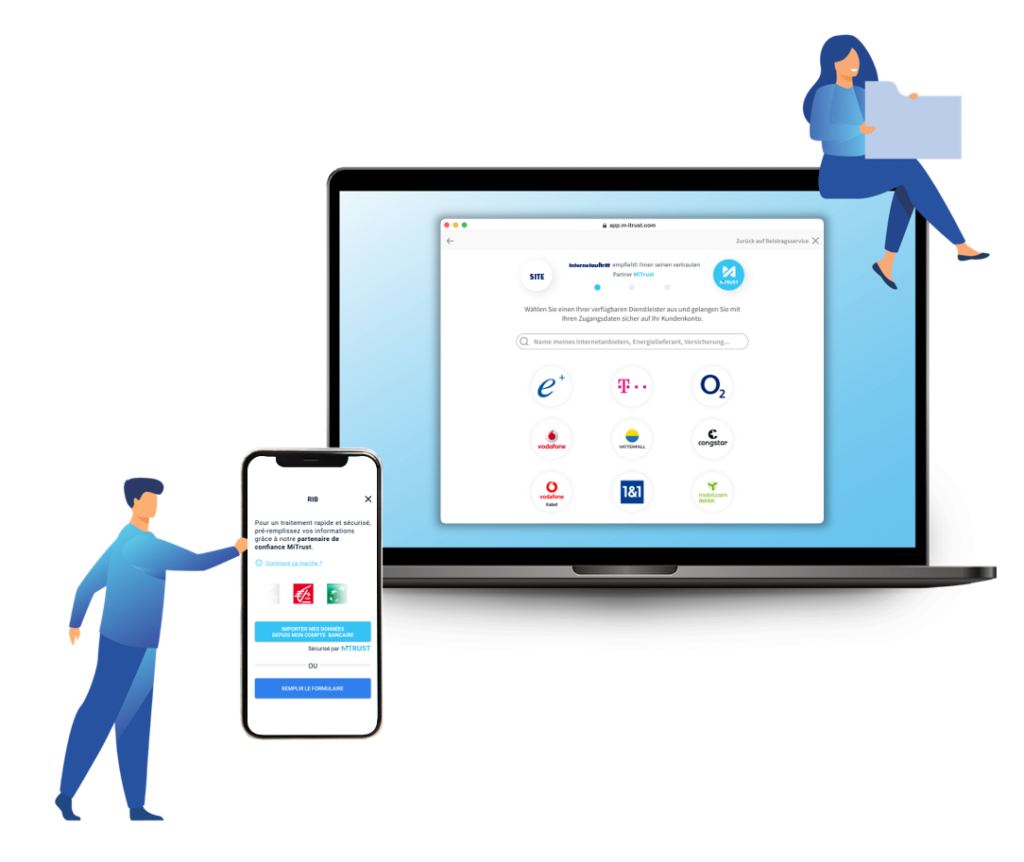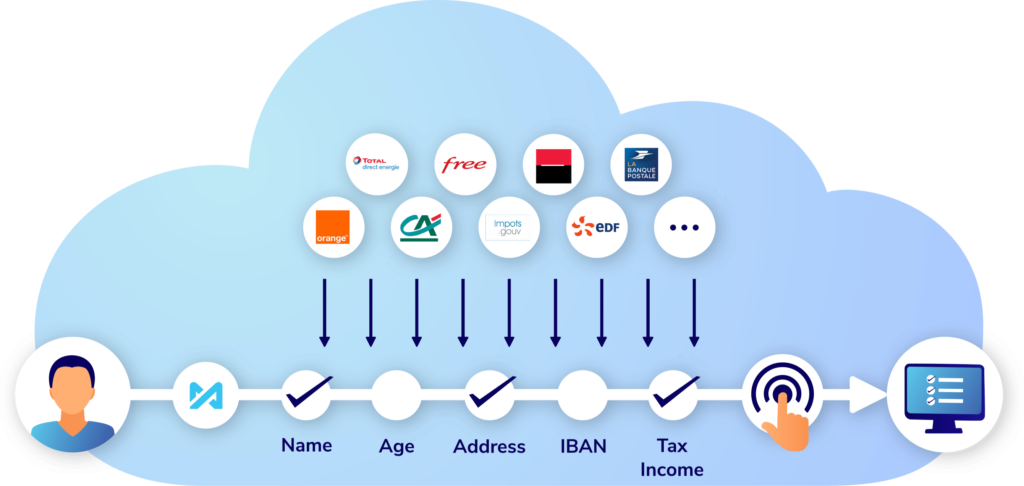 MiTrust allows users to select, filter and share qualified personal data directly from eligible data sources (banks, telcos, energy providers, government departments, etc.) to other online sites.
Immediately, 100% online and secure.
NO data storage, NO need to create an account
MiTrust revolutionises personal data sharing
A solution tailored to your sector for an increased ROI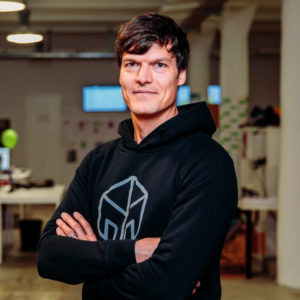 "The MiTrust solution has helped us improve our onboarding process, reduce verification costs and increase the level of automation."
The MiTrust solution has allowed thousands of neighbours to verify their profile on nebenan.de and mesvoisins.fr. Discover the testimony of Christian Vollmann, founder of the company.
A simple and intuitive user journey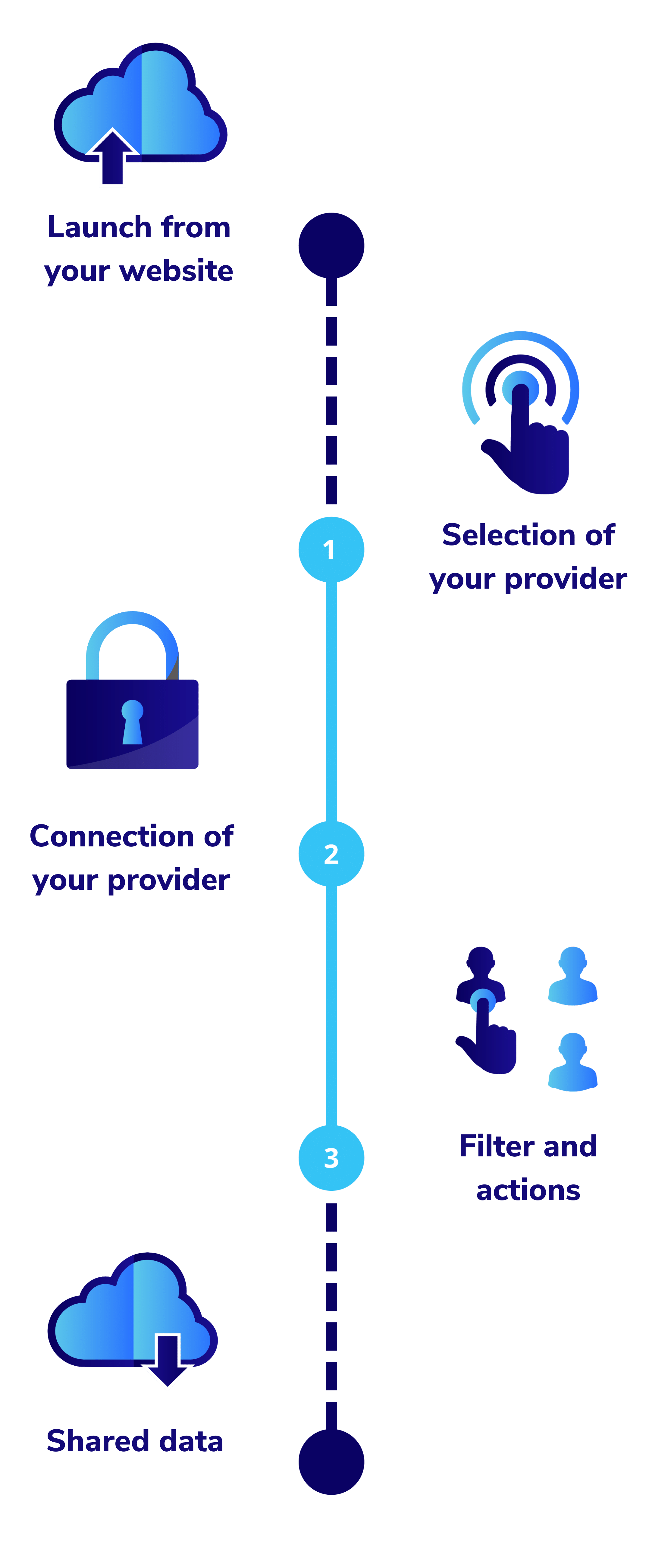 Audit, network and accreditations
MiTrust is registered with the
ACPR (administrative authority integrated into the Banque de France)
as an
Account Information Service Provider (AISP)
under the
identification code
17368 (CIB)
, and therefore meets the requirements of this designation in terms of security, compliance, governance and insurance
The data collected on this form is intended for M-iTrust SAS. They are used to process your quote or demo request. In accordance with EU Regulation 2016/679 of April 27, 2016 on the protection of personal data and the "Informatique et Libertés" law of January 6, 1978 as amended, you have the right to access, rectify, delete, portability and limitation and opposition of the processing of data concerning you that you can exercise by sending an email to the following address: dpo@m-itrust.com.
For more information on the processing of your personal data by M-iTrust SAS, you can consult the Privacy Policy.