Data Sources Maintenance Program for the Netherlands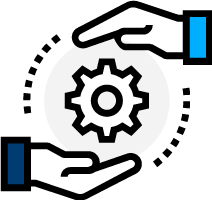 To configure a new data source, or maintain an existing one, our technicians need to analyze the technical content of a real user account and thus configure the data extraction process.
To help us achieve this technical configuration, contribute to our program by selecting your usual service provider (energy, telecom or other) and entering your access data.
That's it, that's all! It takes about 2 minutes.
We use automated tools that anonymize your data,
Your login credentials are encrypted and automatically deleted after 90 days,
No action is taken without your explicit consent,
We respect the letter… and the spirit of the RGPD.
You will have to click on "Contribute", and enter the login that has been provided to you.
In partnership with :